Quaas Creek Park Mounds

(Joedicke II Group)

    Two bird mounds are all that's left of a sizable Joedicke I/ Joedicke II groups. Effigies are located in Quaas Creek Park, off of Decorah Road in West Bend. To get to the mounds, one needs to start down Quaas Creek Trail either from the park itself, or from the trailhead on Creekwood Drive in the subdivision abutting the park (see map). Pedestrian path loops around the site, and it's hard to miss the mounds, even though they're unmarked.

The mounds are in fairly good condition, even though they're said to have been dug into in the past. There is some tree and shrub

growth on the mounds, but West Bend parks department has done some clean-ups in the past, and hopefully will do more in the future.

No pedestrian traffic or other factors threaten the effigies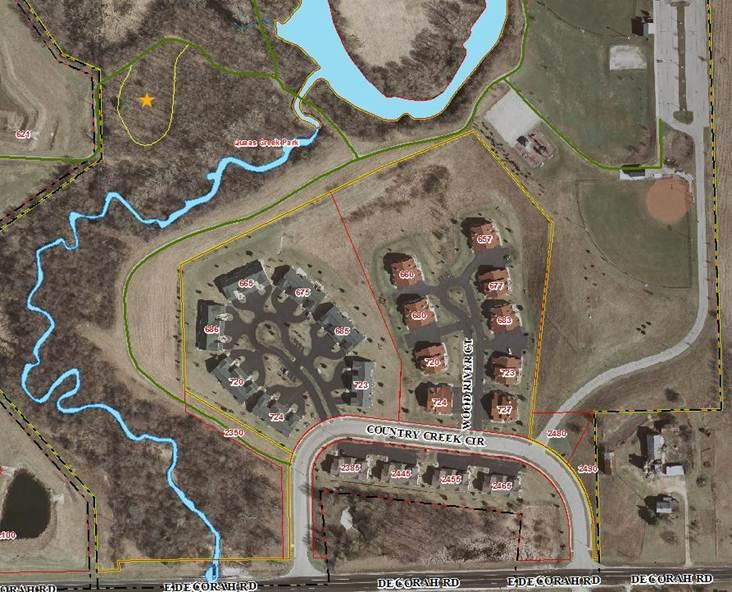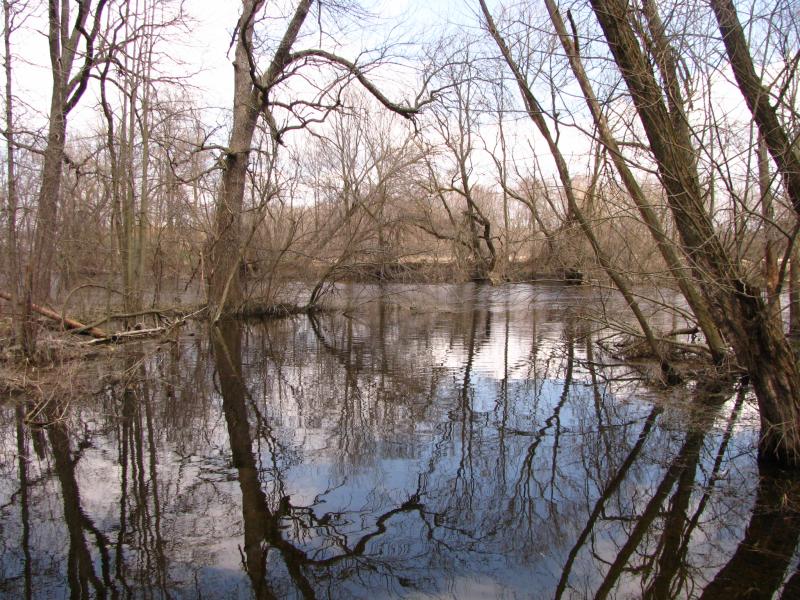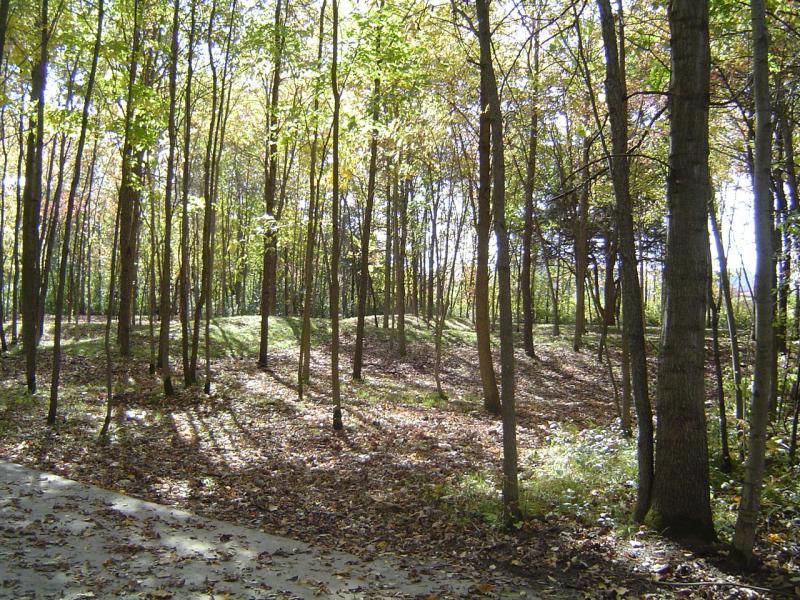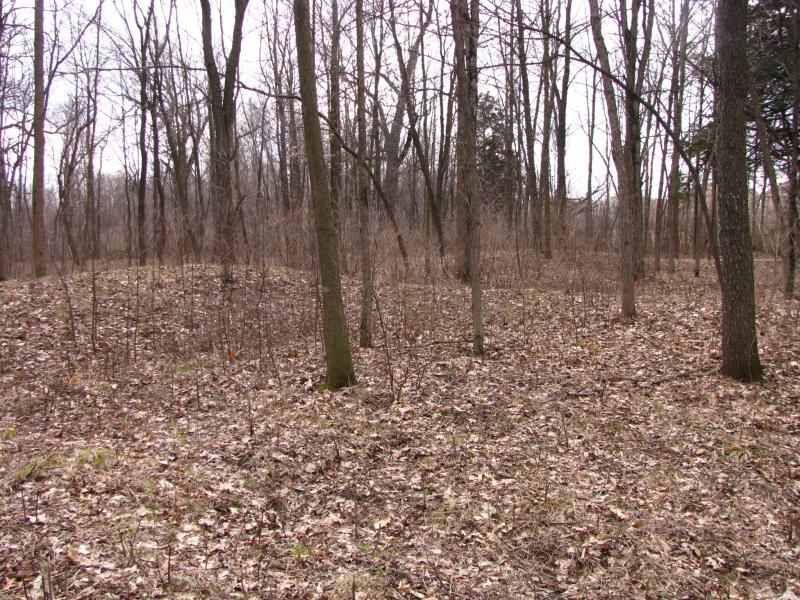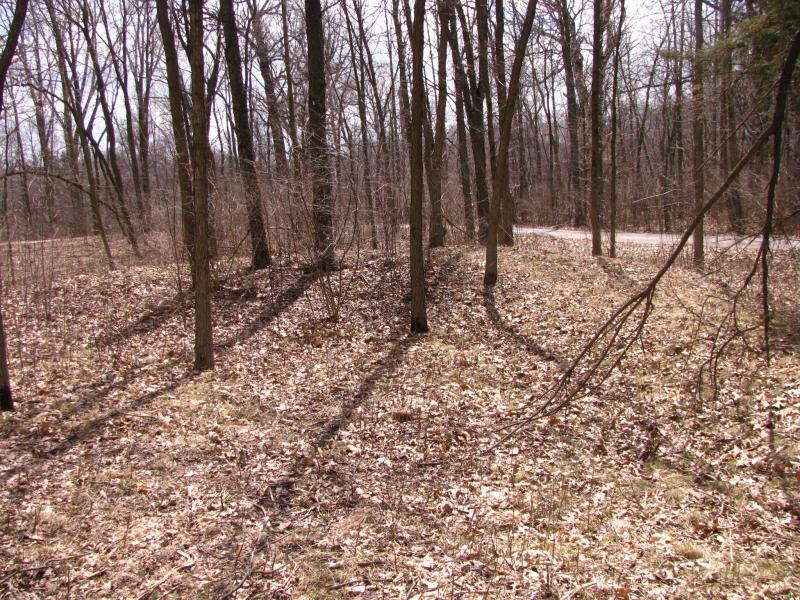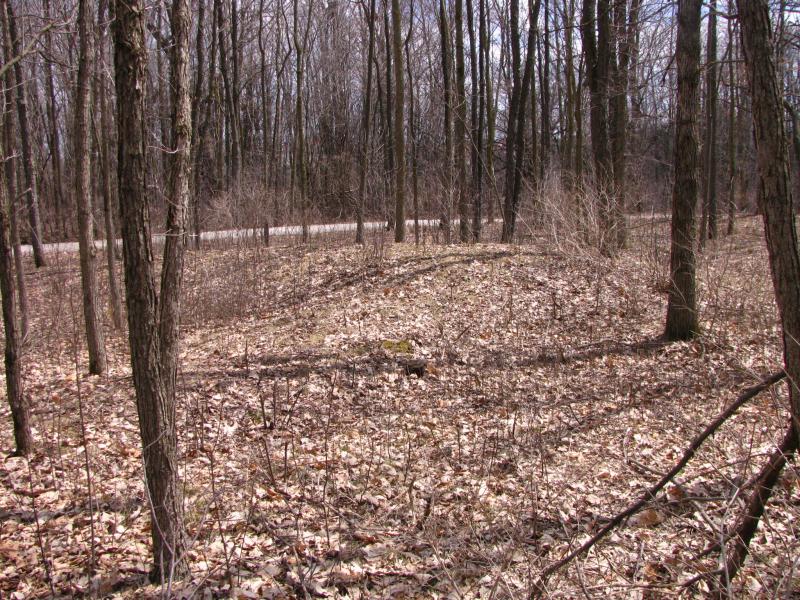 Photo courtesy of City of West Bend

Photo courtesy of City of West Bend